Bad rumours claim that the last Dodo was caught, killed and stuck into a cooking pot in the 16th century on the Isle of Mauritius. But I disagree!
Dodos are alive and well, and they have their own opinions.
So much for the idea that they're not airworthy and they're duck-like…pfff…

I hatched in August in the year 1965 on a Sunday, a few minutes before midnight from the only egg of a small nest in Duisburg, Germany. Unconfirmed reports claim that  in a hospital I started to make my personal opnion known,  mostly about what I DIDN''T want. In the pictures taken at the time my poor parents always look  exhausted. My mom, especially hasn't had one minute's silence since my appearance.  And I was never bored. Whether it involved creative spinarch spitting, or suicidal experiments with two pins and the only unsecured power connection in the house, or even a stunt (a twelve step concrete stairway with my tricycle – "look here mom!") I wanted action!

Just in the early years little Dodo showed a great love of
nature, motorcycles and all technic things. So it was no wonder that I started my education in a flower shop and spent my first earnings on a motorbike. Though that old lemon didn't run well and I sometimes had to push it more thain I rode it, it deserves a special place in my personal history. But I'll tell more about that later on.
After that a really chaotic episode of life followed. I moved several times, changed my job and looked for my big, big love.
Now I´m nesting in beautiful Nordhessen, the final place to live with my big love I have found after many years. I'm working in different jobs, I am member of a  motorcycle club and in my spare time I collect penguins and ride my bike. Of course all our holiday tours are undertaken by bike. 
Except for two human beings there are some feathered friends living with us.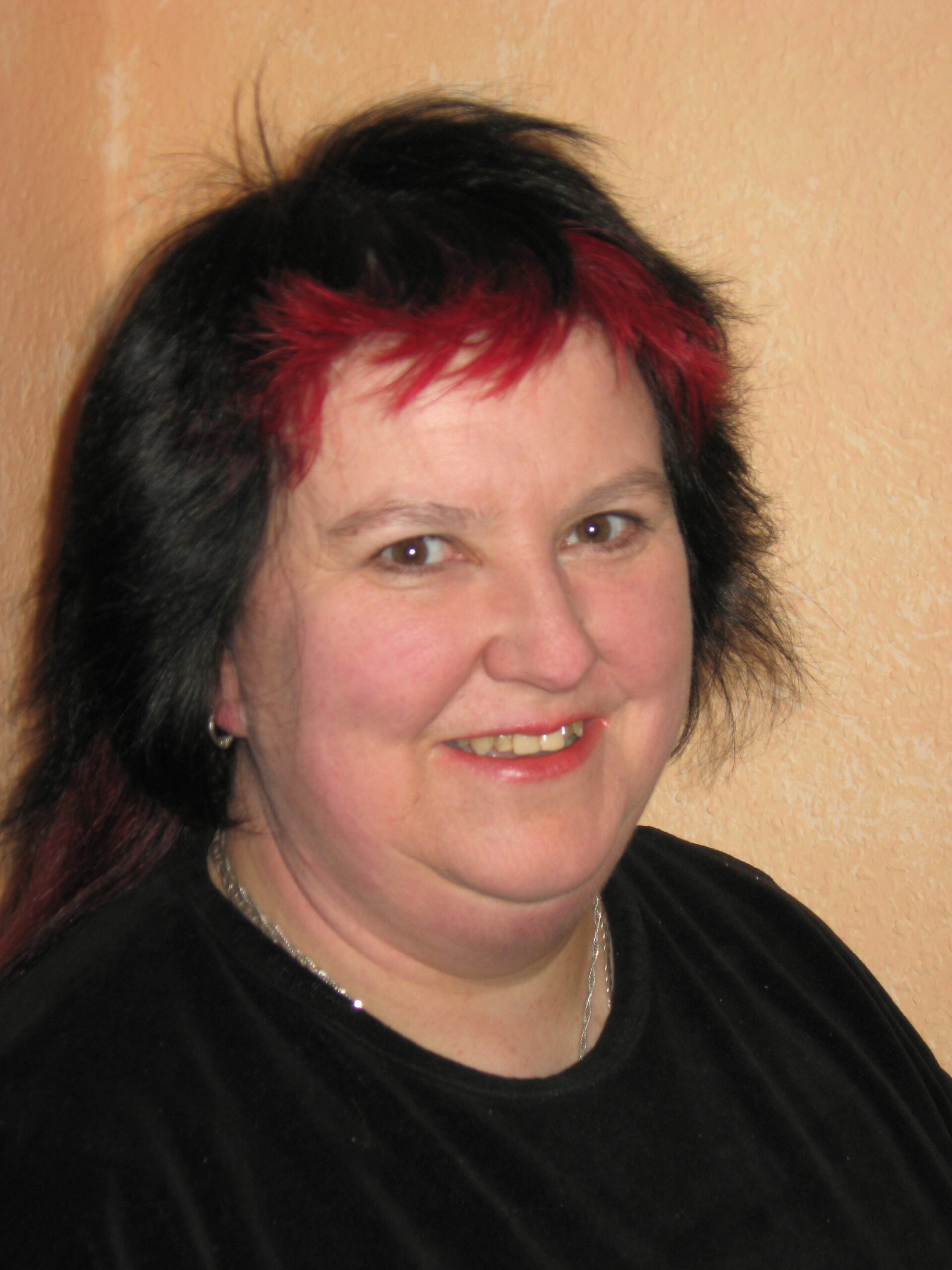 I've added some more interests over the years. I enjoy reading, playing music on different instruments, knitting socks and arts and crafts. My small garden is a wild and green oasis and wouldn't be complete without a herb spiral and a raised bed. I love electronics, computer hardware, webdesign and desktop publishing. Sometimes I spend too much time in front of the display.
Boredom? What's that?
Though I don't use my motorciycle in all weather any more (even Dodos get older) I have most of my fun riding the bike. But I'm getting more quiet as I get older. I know the feeling of lying under 270 kilograms of solid metal, the pain of torn ligaments, strains, bruises, abrasions, clicked joints and two meniscus surgeries, as well as frosttbitten fingertips, pyelitis and a lot of insect bites at different body locations. I've experienced the "best Scottish weater" in August as well as blazing heat in the moorish mountains close to St. Tropez, the really ugly taste of water unwillingly gulped from the Baltic Sea, and I've slept in a truck bed at 15 degrees celsius below zero. I can't count the number of times I've been sunburnt, wet to my undies or so frozen that I shivered uncontrollably. But that's not important. I did what I wanted to do and I don't regret one single second. Nobody can take these experiences from me even though I'm living a much more contemplative life.